Forensic Analysis Software: AccessData FTK
FTK® provides you with and entire quite of investigative tools necessary to conduct digital investigations smarter, faster and more effectively. It allows you to quickly establish case facts through innovative and market leading features such as distributed processing, collaborative case analysis, evidence visualization reports and more; all in one single comprehensive solution.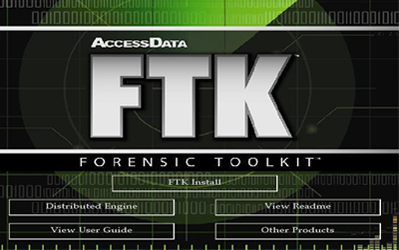 Key Product Features
FTK provides real-world features that help teams make sense of and manage massive data sets, separate critical data from trivial details, and protect digital information while complying with regulations.

Unmatched speed through distributed processing engines
Unique architecture provides better stability
Wizard-driven to ensure no data is missed
State-of-the-art data visualization to highlight relationships and patterns
Only solution that utilizes a single case database, reducing cost and complexity of multiple case datasets
Faster learning with easy-to-use GUI

Integrated Digital Investigation Solutions Create images, process a wide range of data types from many sources from hard drive data to mobile devices, network data and Internet storage in a centralized location. Decrypt files, crack passwords, and build a report all with a single solution.

Recover passwords from over 100+ applications
KFF hash library with 45 million hashes
Advanced, automated analysis without the scripting

Unmatched Processing Capabilities

Distributed processing with a total of 4 engines
True multi-threaded / multi-core support
Wizard-driven processing ensures no data is missed
Pre- and post-processing refinement
Advanced data carving engine allows you to specify criteria, such as file size, data type and pixel size to reduce the amount of irrelevant data carved while increasing overall thoroughness
Create, import and export reusable processing profiles with pre-defined processing options for different investigative needs

Capabilities To Empower You

Unique distributed processing, which cuts processing time and reduces case backlog.
FTK processes and indexes up front so you don't waste time waiting for searches to execute, helping you to zero in on relevant evidence faster, and dramatically increasing analysis speed.
Leverages one shared case database, allowing teams to use the same data, reducing cost and complexity of creating multiple case datasets.
While other products run out of memory and crash during processing, FTK is database driven, providing the stability necessary to handle large data.
The easy-to-use GUI provides a faster learning experience.
Malware Analysis and Triage: AccessData Cerberus
Data breaches are increasing. When malware and viruses hit your organization, you risk downtime or even reputation damage while you work to fix the breach. Even if you have an incident response plan, adding the right software can help you identify compromises faster. Cerberus is an automated malware triage platform solution designed to easily integrate with FTK®, empowering organizations to proactively identify compromised systems. It's a first layer of defense against the risk of imaging unknown devices and allows you to identify infected files and avoid exporting them after processing your data.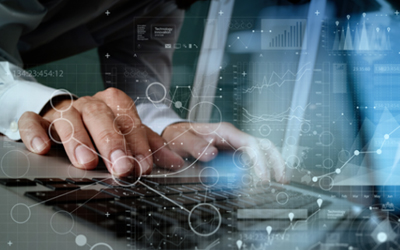 Save Time
Determine both the behavior and intent of security breaches sooner through complex analysis prior to a full-blown malware attack.
CUSTOMIZABLE
Strengthen security defenses and prevent malicious software from running with state-of-the- art technology called whitelisting.
ANSWERS YOU CAN TRUST
Cerberus helps you confidently answer important questions about the potential impact of infected files throughout your organization, taking the guesswork out of your breach investigation.
Key Product Features
When criminals create viruses and arm them with an executable, Cerberus is there to stop the threat.
Sniff out malicious intent of the malware
Expose malware for even closer scrutiny
Better communicate the malware's plan of attack and capabilities
More effective triaging of an executable with malicious intent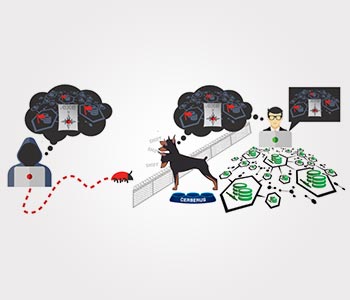 Computer Forensics Triage: AD Triage
AD Triage is an easy-to-use data acquisition and extraction tool for forensically sound on-scene collection. Whether you are in law enforcement dealing with the growing backlog of devices waiting to be processed or a company managing the rising costs of e-discovery, AD Triage allows users to collect data from computers, whether they are turned on or turned off.
Save Time
AD Triage allows investigators to identify critical information while at the scene or within a short period of time—measured in hours as opposed to days. AD Triage delivers crime scene investigative leads quickly, especially needed in cases such as child abductions, online sexual exploitation of children, missing or exploited persons.
CUSTOMIZABLE
Experienced, tech-savvy data forensic investigators can use AD Triage to preview and search data prior to collection or preconfigure triage devices to allow inexperienced personnel to securely preserve digital evidence on scene.
FLEXIBLE ENOUGH FOR NON-TECHNICAL USERS
When your teams need a solution to collect data on site and rely on first responders, IT, or even paralegals who are technologically savvy but not experienced data forensic investigators, you can rely on AD Triage. It's designed for the non-technical user and requires little to no training.
Key Product Features
Take your on-scene preview and acquisition of live or shut down computers one step further.
Portable solution for increased flexibility
No need to carry a laptop or write blocker
Pairs with nFIELD™, AccessData's tool for mobile device collection